Stop Feeling Overwhelmed and Start Achieving Your Goals
A Step-by-Step Guide to Creating and Executing 90-Day Plans
Do you ever feel like there aren't enough hours in the day?
Like you're constantly playing catch-up, missing deadlines, and never quite reaching your goals?
As a small business owner, I'm sure you have big dreams and aspirations.
But unfortunately, those dreams can quickly turn into nightmares if you're struggling with poor time management, lack of clear goals, and inability to focus on the right things.
When you're facing these challenges, it can feel like you're trapped in a never-ending cycle of frustration and disappointment.
Without a clear path forward, it's easy to get discouraged and wonder if you'll ever be able to achieve the success you're striving for.
It's easy to feel like you're spinning your wheels, wasting time and energy on the wrong things, and never quite making progress.
The reality is these problems make it incredibly difficult for small business owners to reach their goals.
Without a rock-solid foundation of time management, strategic planning, and efficient processes, it's nearly impossible to build a profitable and sustainable business.
And when you add in the stress of burnout and the pressure to adapt to a constantly changing market, it's no wonder so many entrepreneurs struggle to make it work
Imagine if you could wake up every morning feeling excited and energized to start your day?
You walk into your office with a clear vision of what you want to accomplish that day and a strategic plan in place to achieve your goals.
You no longer feel overwhelmed or stressed about the endless tasks that come with running a small business.
Instead, you feel empowered and confident that you're focusing on the right things to drive your business forward.
Are you ready to take your business to new heights?
Introducing the 90-Day Planning Bootcamp
If you're tired of feeling like you're spinning your wheels in your business and you're ready to take control, the 90-Day Planning Bootcamp is the solution you've been looking for.
The 90-Day Planning Bootcamp Helps You Develop a Clear Roadmap.
And you'll be able to repeat this process over and over, so that you can grow your business with ease.
Grab it now for just. . .
$127 $67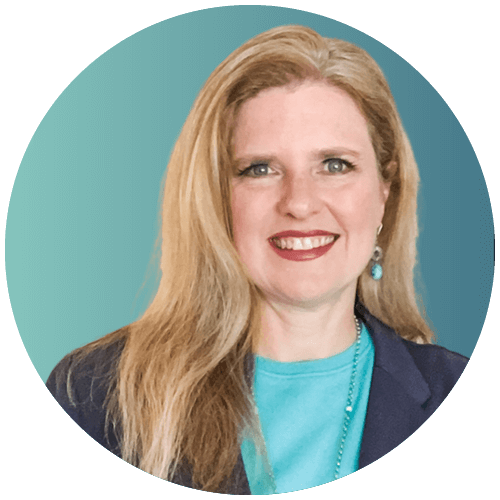 Hey there, I'm Tonia, and I'm passionate about empowering small business owners to achieve their goals.
I've been there myself. . . struggling to make my business work, and I know how overwhelming it can be.
That's why I created my 90-Day Planning Bootcamp.
You see, I believe that 90-day planning is magical. I first started using it when I worked in the corporate world, and everything changed. I was able to focus on what mattered most, make progress every day, and ultimately achieve my (big!) goals. And I continued using 90-day planning when I started my own business. All in, I've been following this method for 20+ years.
It's worked for me, and I know that it can work for you, too.
That's why I created the 90-Day Planning Bootcamp. It's a step-by-step program that guides small business owners through the process of creating a strategic plan for the next 90 days. It covers everything from defining your goals, to planning your projects, to executing the plan.
I'm excited to share the program with others because I know how transformative it can be. It's not just about creating a plan; it's about taking action every day to make that plan a reality.
And when you see the results, it's truly amazing.
WHAT'S INCLUDED
Step 1: High-Level Annual Planning
Step 2: Plan the Next 90 Days
Step 3: Take Action
Step 4: Hold Yourself Accountable
Step 5: After the First 90 Days
LIMITED TIME OFFER
$127 $67
Here's Exactly What You'll Find Inside. . .
If you struggle with staying organized and motivated, then look no further than the 90-Day Planning Bootcamp.
With the resources inside, you'll realize these benefits:
Say goodbye to vague goals, overwhelm, and spinning your wheels. Instead, create a clear roadmap for your business, and gain the focus you need to take the right actions to achieve long-term success.
What Students Have Said About Tonia's Courses!
"Good step-by-step easy-to-follow instructions. It will help me to be more organised now that I have a plan.Thank you!"
"The templates are amazing – simple and very effective. Your explanation is spot on! And they are so easy to "customize" to you."
"Love this workbook. It keeps me on track with my marketing and lets me know that marketing doesn't have to be that complicated."
The 90-Day Planning Bootcamp is perfect for:
Satisfaction Guarantee
I'm a business owner just like you. I understand the risk you feel when deciding to invest in a digital product.

I'm extremely proud of the products I create and I know anyone who buys them and implements will be thrilled with their purchase.

That's why I'm offering a 7-day money-back guarantee.

If you're not happy with the 90-Day Planning Bootcamp, simply email me within seven days of your purchase, and I'll refund your money.
No hoops to jump through. No questions asked.
Does this sound familiar?
You start off with the best intentions, determined to finally create a plan and stop flying by the seat of your pants. But then stuff happens, and suddenly three months have passed, and you're still feeling like you don't quite have enough time, focus, or structure to make real progress.
And you're left feeling overwhelmed, frustrated, and like you could have done something more with the time you had.
Here's the thing. You don't have to keep suffering from this same cycle. You can get off the hamster wheel and make real, lasting, progress. And 90-day plans are the answer.
The truth is that the longer you wait to take action, the more you'll miss out on. Not only will you be stuck in the same unproductive cycle, but you'll also miss out on growing your business and achieving your life goals.
It's time to get off the hamster wheel and into the driver's seat.
When you grab the 90-Day Planning Bootcamp, you'll get access to the exact strategies and tools you need to finally get organized, create a plan, and make progress.
Don't wait any longer. Grab the 90-Day Planning Bootcamp and get off the hamster wheel for good.
Enroll now for just. . .
$127 $67
Ready to Kickstart Your Journey to Success?
This bootcamp is designed to help you with:
Available today for just. . .
$127 $67
FREQUENTLY ASKED QUESTIONS
So what are you waiting for?
Take control of your business and your life by enrolling in the 90-Day Planning Bootcamp today!
With the step-by-step guidance, you'll learn how to create and execute effective 90-day plans that will help you achieve your goals, overcome your challenges, and take your business to the next level.
Don't wait any longer.
Get the 90-Day Planning Bootcamp today!