Be a Goal Getter
2023 Productivity Workbook &
90-Day Business Planner
If you answered YES to any of these questions, Be a Goal Getter can help you!
The secret is having a plan. And a system in place to execute it.
In Be a Goal Getter: 2023 Productivity Workbook and Business Planner. I've pulled together all my best tips and tricks and processes into one place so that you can use them to create an actionable plan for your own business.
"Just a few hours of working with the planner has already had an incredible impact on my thinking! I am so grateful for this newfound clarity."
"I'm so excited to get started and explore this amazing resource!"
I often ask my students, "What is the biggest challenge you're facing in your business?"
Here are a few of their responses:
It's overwhelming to try and decide which direction my business needs to take when so many tasks are competing for attention. I'm feeling pretty frustrated trying to untangle this knot! – Monica
Getting out my own way, overthinking, staying focused. – Kate
Consistency and prioritization. I feel like I'm all over the place, trying to do too many things. – Lani
It doesn't have to be this hard!
These are all common issues that Be A Goal Getter can help you tackle. I designed the 2023 Productivity Workbook & Business Planner to be your guide and mentor on this journey to live and work with intention. The planner is filled with worksheets, exercises, goal-setting tools, tracking templates, and much more!
You can create a life and business that you love.
Take the time to get clear about your vision for the future – then craft an actionable plan of how you'll make it happen. There's no better feeling than having clarity on what matters most!
Be a Goal Getter will help you. . .
Available Today for Just
$27
How To Take Your Goals to the Next Level With
90-Day Planning
Introducing the re-imagined. . .
Be a Goal Getter
2023 Productivity Workbook & 90-Day Business Planner
Are You Ready to Get Going and Accomplish Big Things?
Be A Goal Getter is the resource you need to create a 90-day plan that fits your business.
Available Today for Just
$27
Get unstuck like Estefania. . .
Before I didn't know where to start. Everybody spoke about annual planning and setting goals. But how do you do it?
Yes, there's info everywhere but it's tiring to get it by pieces. I was confused, I couldn't see the big picture.
Now that I have the planner, I printed it and in 2 days I had my annual, 90-day, monthly, and weekly planning ready! Even I could reflect on the past year and refresh my mission and vision.
I totally recommend this planner. It's perfect for small businesses and for entrepreneurs who want to take control of their business and time.
Thanks, Tonia for guiding me step by step from reflecting on my mission/vision to goal setting, planning, and executing it! I'm so happy with my planner!
Estefania Carbone
Be a Goal Getter Includes EVERYTHING You Need to. . .
Set Goals, Make Plans, Get Organized, and Take Action.
Here's What You Get When You Order the Planner
Be a Goal Getter includes …
So that you can stay focused on your
highest-return activities.
Nail down your vision like Cheri. . .
What I liked best was the focused way to plan and set goals for my business and other aspects of daily life. Be a Goal Getter has helped me to think about the what, how, and why of each of my goals. It has helped me get a better vision of how to accomplish them.
Cheri Hudson Passey
Carolina Girl Genealogy
Imagine a world where you make consistent forward progress quarter after quarter.
I'm a big believer in 90-day plans, so creating and executing a new plan each quarter is a big emphasis in Be a Goal Getter. You might even call it the heart of the system.

When you work on a 90-day cycle, with consistent effort and targeted focus, you will make massive forward movement in your business.

In Be a Goal Getter, you'll learn how to break your high-level annual plan into consecutive 90-day plans that have the flexibility and focus you need to achieve your goals.
Available Today for Just
$27
Make better decisions like Crystal. . .
"What I liked best were the analytical steps in planning. The careful and detailed planning guidelines make decisions easier."
Crystal Thompson
Do you prefer pen and paper, or are you more of a digital planner?
Either way, Be a Goal Getter lets you plan the way that works best for YOU.
With this interactive PDF, you can take your productivity to the next level! Whether it's printing out a hard copy, using an app like GoodNotes, or typing straight into the document on your computer – you're good to go.
If I could wave a magic wand over your business and life, this is what I would want for you. . .
Be a Goal Getter is tool that will help you do all that and more.
What's New for 2023?
If you purchased last year's productivity workbook & planner, you may be wondering what's new.
This year, I have re-imagined Be a Goal Getter. It has all the great content from years past, plus I turned it into a full-fledged 90-day planner.
It has three months of weekly and daily planning spreads where you can take everything you've learned and put it into action in one convenient place.
These weekly and daily plans will help you maximize each step of the process and ensure that you stay on track with your plans!
Plus You'll Receive These Bonus Materials!
Undated monthly calendar
12 Dated Monthly Calendars for 2023
Printable Weekly Time Blocking
90-Day Habit Tracker
Income & Expense Trackers
Recurring Task
Trackers
Blank Checklist
Someday/Maybe List
Master Project List
Affirmation List
Books/Courses to Buy
Project Planners
Learning Planner
FREQUENTLY ASKED QUESTIONS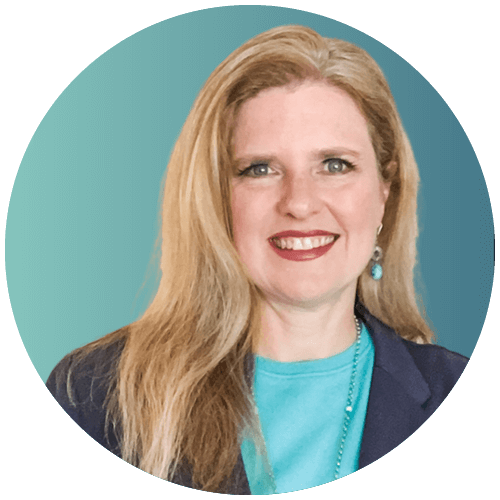 Hi, I'm Tonia!
Business and teaching (and teaching about business) are part of my DNA.
I spent 25+ years working in the corporate world. During that time, I worked in Human Resources, Training, Marketing, and culminated by leading a team of almost 100 front-line salespeople. I know how business works and what it takes to grow and manage a successful business.
Now, I teach female solopreneurs how to create & execute strategies, organize & systematize their businesses, and level up their productivity.
As Seen On
What are you waiting for?
Order Be a Goal Getter and get started on your first (or next) 90-day plan today!
$27 Today!
NOT SURE YET?
At least don't leave empty-handed!
Get instant access to our free guide to business & goal planning
By signing up for this email list, you are agreeing to receive my regular newsletter emails and marketing communications. You can unsubscribe at any time. For more information, read my Privacy Policy and Terms and Conditions here.