Do you struggle to find the right words when writing emails to your clients?
Trying to communicate with clients through email can be difficult and frustrating. You want to say the right thing, but you don't know what that is.
Not knowing what to say in your business emails can lead to lost opportunities and money. You might not follow up on a potential sale, or you might not be able to properly communicate the value of your services.
Introducing the Client Communication Toolkit
The Client Communication Toolkit is a set of email templates that helps you quickly write and respond to business emails without struggling to find the right words to use for different situations. These templates are easy to use and help to save time.
Your life will be so much easier when you have the right words to say in every email situation.
Get the Client Communication Toolkit today!
The problems associated with not knowing what to say in client emails can be summed up in three ways:
The Client Communication Toolkit can help you overcome these problems by providing pre-written email templates for different situations.
These templates are easy to use and help to save time.
Get the Client Communication Toolkit today and make life easier for yourself!
Why the Client Communication Toolkit?
Maybe you struggle with knowing what to say in your business emails, or maybe you find yourself overthinking every email before you send it. Maybe you're tired of dealing with the same issues over and over again, or maybe you just don't have a system to keep track of all your correspondence. Whatever your struggle, the Client Communication Toolkit can help.
This toolkit is designed to help you. . .
Imagine this. . .
You've just purchased the Client Communication Toolkit and you're eager to put it to use. You open up the toolkit and start looking through the different templates. You find one that's perfect for the email you need to write and you quickly fill it out. Within minutes, you've sent off the email and you feel great about it.
You continue to use the toolkit for all your correspondence with clients and soon you're saving hours each week. You're no longer spending time trying to think of what to say, and you're able to handle all your conversations with ease. Your clients are happy because they feel like you understand their needs, and you're happy because you're making more money and saving time.
Get the Client Communication Toolkit today and start enjoying the benefits!
What You Get with the Client Communication Toolkit
Awkward Conversation Templates
The Client Communication Toolkit includes 5 awkward conversation templates to help you communicate with your clients more effectively. The templates cover a range of topics, like what to say for a rate increase or what to say if your client misses an appointment with you. You can choose the one that best suits your needs. By using these templates, you can handle uncomfortable conversations with ease and deliver your message in a clear and concise way.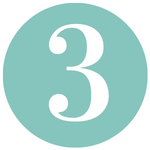 Discovery Call/Post Event Follow-Up Templates
3 discovery call templates to help you follow up after discovery calls and events. You get a template to use for following up after the discovery call. You also get a template for dealing with no-shows. And finally, you get a template to follow up after you meet someone at an event, such as a conference or networking session (in-person or virtual).
Membership Renewal Reminder Templates
Do you have a membership? If so, you'll love these templates. One is a simple reminder to your members about their upcoming renewal. The other can be used if you are planning to increase your membership rates.
Payment Email Templates
This is my favorite set because I think payment emails are the hardest to write. You don't want to be too pushy, but you also don't want to sound like you're begging for money. The 7 payment templates in this kit will help you find the right balance.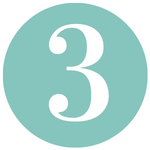 Referral / Testimonial Request Templates
Hate asking for referrals or testimonials because you feel super awkward? The Client Communication Toolkit also includes 3 templates to help with that. You can use these to ask your clients for referrals or testimonials. Asking for referrals and testimonials can be scary, but these templates will make it easier.
Client Communication Log
This log will help you keep track of your conversations with clients. It includes space for the date, client name, a summary of your communication, follow-up date, and follow-up notes. This is a great tool to use if you want to keep track of your communications with clients.

It's available in Google Sheets, Excel, and AirTable formats. Pick the one that works best for you!
NEW! Client Welcome Packet – Canva Template
Ever wished you could impress your clients right off the bat and set the tone for a fantastic working relationship? Well, this Client Welcome Packet is here to make that wish come true!
With this template, you can guide your clients through your service process, keep them in the loop, and make them feel truly welcomed.
The best part? It's as easy as pie to customize in Canva! You can switch up images, change the colors and fonts, add or delete pages. . .you name it!
Who is the Client Communication Toolkit for?
After buying the Client Communication Toolkit, life becomes easier.
You can use the templates to handle difficult conversations with clients. You're able to effectively deliver your message and maintain a positive relationship with them.
In addition, the client communication log helps you keep track of all your communications. This ensures that you have a record of all interactions in case any issues arise.
You'll be able to confidently and effectively communicate with clients, which will lead to improved relationships.
Don't spend another day struggling to find the right words for your client emails- grab the Client Communication Toolkit now!
Purchase the Client Communication Toolkit to get templates for handling difficult conversations with clients, following up effectively, and asking for referrals and testimonials. You'll also get a client communication log to keep track of all interactions.
100% Satisfaction Guarantee!
I'm confident that this toolkit can work for you.
However, if the Spring Clean Your Biz Toolkit doesn't live up to your expectations, you may request a refund within 7 days of your purchase.

Simply email me for a prompt, courteous refund. No hoops to jump through. No questions asked.
FREQUENTLY ASKED QUESTIONS
What people say about Tonia's resources. . .
After implementing a few things and using some of the worksheets, my business is transforming already! So grateful for these resources!!
Jennifer Holik
I am a huge fan of your work. Your guidance and tools have added immeasurable value to my life and work and I am truly so grateful!
Emily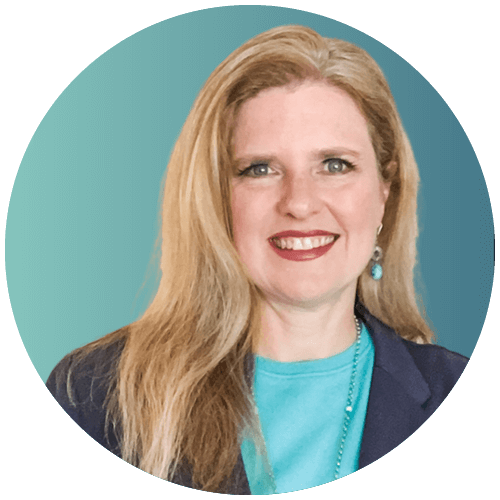 Hi, I'm Tonia!
Business and teaching (and teaching about business) are part of my DNA.
I spent 25+ years working in the corporate world. During that time, I worked in Human Resources, Training, Marketing, and culminated by leading a team of almost 100 front-line salespeople. I know how business works and what it takes to grow and manage a successful business.
Now, I teach online business owners how to create & execute strategies, organize & systematize their businesses, and level up their productivity.
As Seen On
SO WHAT ARE YOU WAITING FOR?
Grab the Client Communication Toolkit now!
Click the button below to get started.