CONTENT MULTIPLIER
Fast & Easy Strategies to Reuse, Remix, and Repurpose Your Content
Give your content new life and get more mileage out of your best content.
You already know how important content is for your online marketing strategy, right?

It's the foundation that everything else rests on.
But creating content can be exhausting. It can take hours – maybe even days – to produce a great blog post, video, or email series.
And then what happens?
You put it out there once, but then you have to get right back on the hamster wheel and start creating another piece.
Over and over again.
Eventually, no matter how much you love it, content creation becomes a burden.
It's time to get more mileage out of your content!
Does This Sound Familiar?
But, there is another way.
Content can be used more than once.
A piece of content created with one purpose in mind can be reused and remixed for another purpose later.
Chances are, you've heard the term content repurposing before.
But since you're here, I'm going to guess that you aren't actually doing it yet.
The truth is that there are 3 reasons most people don't repurpose their content:
INTRODUCING CONTENT MULTIPLIER!
Learn fast & easy strategies that will help you reuse, remix, and repurpose your content.
Over and over again.
What's Included in Content Multiplier?
MODULE 1: 6 EASY WAYS TO REPURPOSE YOUR TEXT CONTENT
Chances are that you have a lot of text-based content.

That makes it the best place to start repurposing because you'll get a high return on investment for your time.
YOU'LL WALK AWAY WITH:
MODULE 2: OPTIMIZING AND REPURPOSING AUDIO AND VIDEO CONTENT
If you are creating audio or video content, then you already know how valuable it can be for
your business.

But it's also a lot of work to create. So you want to make sure that you get the most bang for your buck.

Fortunately, there are plenty of easy and fun ways you can repurpose video and audio content.
YOU'LL WALK AWAY WITH:
MODULE 3: CREATE AND REPURPOSE VISUAL CONTENT
Images, infographics, and slide presentations are content pieces that can be useful in your
business.

But if you've used them already, you may be stuck on how to use them again.

With a little creativity, you can use repurpose visual content in many ways.
YOU'LL WALK AWAY WITH:
MODULE 4: THINK OUTSIDE THE BOX: MORE TYPES OF CONTENT YOU CAN MULTIPLY
When most people think of repurposing content, they think about things like blog posts, audio, and video.

But there is a lot more that you can repurpose.

Things like checklists, worksheets, and templates that you use in your business.

And there are plenty of fun ways that you can use these elements.
YOU'LL WALK AWAY WITH:
MODULE 5: CREATE A CONTENT LIBRARY
Organization is key to making content repurposing an easy strategy to implement.

A content library is the best way to organize your content.

It will make it easier for you to reuse, remix, and repurpose your content.
YOU'LL WALK AWAY WITH:
WHAT IF YOU COULD. . .
If you want to. . .
then Content Multiplier is exactly what you need!
FREQUENTLY ASKED QUESTIONS
WHAT OTHERS HAVE TO SAY. . .
I think your course was very comprehensive, you have included every kind of content I could think of. My biggest takeaway is the idea of creating a [content] library. I haven't started creating content, yet, but the idea of the library is fantastic. I am grateful you have included it.
I would recommend this course to others. It is very thorough and clearly structured. My biggest takeaway is the checklists and templates.
The course content roadmap and supporting collaterals were exceptional! Very well laid out and informative course. My biggest takeaway is to make each blog post in multiple formats.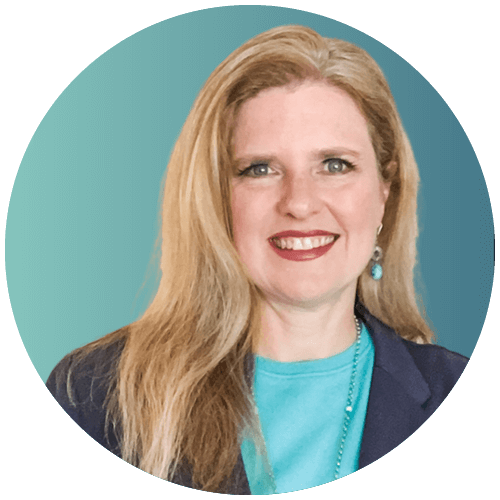 Hi, I'm Tonia!
Business and teaching (and teaching about business) are part of my DNA.
I spent 25+ years working in the corporate world. During that time, I worked in Human Resources, Training, Marketing, and culminated by leading a team of almost 100 front-line salespeople. I know how business works and what it takes to grow and manage a successful business.
Now, I teach online business owners how to create & execute strategies, organize & systematize their businesses, and level up their productivity.
As Seen On
READY TO MULTIPLY YOUR CONTENT?
You could continue to work your fingers to the bone creating new content. Or you could start repurposing all the amazing content you've already created and start reaping the benefits!
GET INSTANT ACCESS NOW