Crush Your Marketing Goals with Ease
Effortlessly plan and execute a winning promotion calendar.
The Easy Marketing Plan Toolkit is your ultimate companion in creating a 12-month promotional calendar.
This toolkit is packed with a simple 7-step process, complete with step-by-step instructions, worksheets, and spreadsheets.
Say goodbye to confusion and hello to clarity as you map out your marketing plan with ease.
Are you tired of feeling overwhelmed, lacking confidence, and struggling to find the time to promote your products?
Well, fret no more!
The Easy Marketing Plan Toolkit is a simple solution designed specifically for solo business owners who sell digital products (their own or as affiliates).
It simplifies the process of creating a strategic marketing plan by providing a 7-step process that guides you through each stage.
And you'll appreciate the flexibility of the 12-month marketing calendar, which allows you to clearly visualize and plan your promotions throughout the year.
A Clear Roadmap
With easy-to-follow step-by-step instructions, you'll have a clear roadmap to follow.
The toolkit also includes worksheets and spreadsheets to help you organize your ideas, track your progress, and measure your results.
Additionally, you'll receive the exact 12-month marketing calendar that I use so that you can plan your promotions in advance and avoid feeling that last-minute overwhelm.
The Easy Marketing Plan Toolkit empowers you to confidently promote your offers and achieve your business goals.
Why You'll Love This Toolkit
Don't let overwhelm, lack of confidence, or lack of time hold you back from reaching your marketing goals.
With the Easy Marketing Plan Toolkit, you'll have all the tools and guidance you need to create a strategic promotional plan that drives results for your solo business.
Streamline your marketing efforts and grow your business.
$47
WHAT'S INCLUDED
Are you ready to dive into the Easy Marketing Plan Toolkit and see what's inside?
Let's take a look!
Step 1: Review Last Year
In Step 1, you'll find a guide, worksheets, & spreadsheets to help you reflect & review on last year's marketing activities and results.
You'll gain insight into what's working and what's not.
Step 2: Set Your Goals
Set business goals for the year, then start brainstorming marketing activities to help you achieve those goals.
By starting with goal-setting, you can be sure that your marketing plan is built on a solid foundation.
Step 3: Map Out the Big Picture
Map out a 30,000 foot view of your plan so that you make sure no big events or seasons are missed.
Step 4: Create Your High-Level Promotional Plan
Take stock of your products and map out your yearly promotions.
You'll be prepared in advance.
Step 5: Plan the Next 90 Days
A 90-day plan gives you the flexibility you need to achieve your marketing goals. You can adjust your plans as new opportunities arise or pivot if something isn't working.
No more last-minute scrambling to figure out what to promote this month to meet your goals.
12-Month Marketing Calendar
This is the exact 12-month marketing calendar I use in my own business. It's super-flexible and you can use it year after year. There's even a video tutorial to walk you through how to use the calendar.
Available in both Google Sheets and Excel formats.
Step 6: Plan Your Promotion Details
This is where you plan all the nitty-gritty project details for each promotion. You even get an Asana board with the simple launch plan that I use for my own promotions.
Step 7: Review and Repeat to Build Momentum
Every 90-days, you'll conduct a review of your marketing activities and results. Then create a new 90-day plan for the next quarter.
Regular reviews help you build momentum and create consistent forward movement.
Available today for just. . .
$47
The Easy Marketing Plan Toolkit is perfect for:
The Easy Marketing Plan Toolkit can help you:
With Easy Marketing Plan Toolkit, you can take your solo business to new heights. Create a solid plan, boost sales, and achieve your marketing goals with confidence and ease.
Effortlessly create a promotional calendar that ensures regular sales, giving you the freedom to focus on what you do best.
Available today for just. . .
$47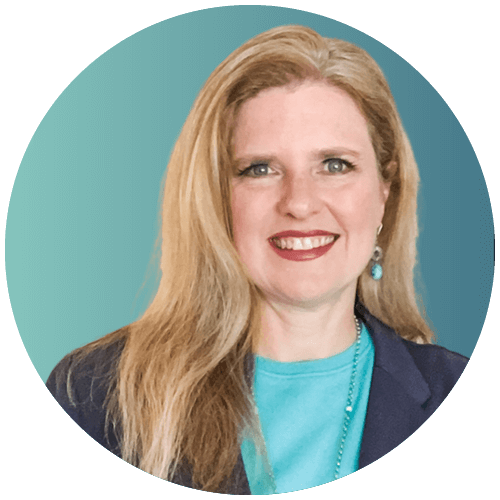 Hi, I'm Tonia!
I'm so excited to share the story behind the the Easy Marketing Plan Toolkit. I'm a solo business owner just like you, selling digital products and promoting affiliate offers.
In the past, I felt overwhelmed and frustrated because I didn't have a clear plan to promote my products consistently. I knew I needed a promotional calendar that was tied to my goals to keep me on track and ensure regular sales,
I tried a lot of different options, but none of them worked for long. So I created my own. And now, I've been using this system for three years.
In the Easy Marketing Plan Toolkit, I share the exact 7-step process I have been using in my own business, including the 12-month promotional calendar that's the heart of the system.
It helps me stay organized and focused.
What Students Have Said About Tonia's Courses!
"Good step-by-step easy-to-follow instructions. It will help me to be more organised now that I have a plan.Thank you!"
"The templates are amazing – simple and very effective. Your explanation is spot on! And they are so easy to "customize" to you."
"Love this workbook. It keeps me on track with my marketing and lets me know that marketing doesn't have to be that complicated."
Unleash Your Marketing Potential
Transform Confusion into Clarity, Boost Confidence, Save Time, and Skyrocket Profits
Don't miss out on these opportunities!
Grab the Easy Marketing Plan Toolkit today and take the first step towards marketing success. Your future self will thank you.
Grab it now for just. . .
$47
Satisfaction Guarantee
I'm a business owner just like you. I understand the risk you feel when deciding to invest in a digital product.

I'm extremely proud of the products I create and I know anyone who buys them and implements will be thrilled with their purchase.

That's why I'm offering a 7-day money-back guarantee.

If you're not happy with the Easy Marketing Plan Toolkit, simply email me within seven days of your purchase, and I'll refund your money.
No hoops to jump through. No questions.
FREQUENTLY ASKED QUESTIONS
So what are you waiting for?
If you're finding it challenging to consistently promote your products and are looking for a simple solution to create a plan you can actually follow through with, then The Easy Marketing Plan Toolkit is just what you need.
You'll have the tools and resources you need to confidently map out your marketing plan, stay on track, and effectively promote digital products. Say goodbye to overwhelm and hello to marketing success!
Ready to take your business to the next level? Grab the Easy Marketing Plan Toolkit today and unlock your full marketing potential!