MAXIMIZE YOUR CONTENT
Learn how to repurpose and leverage your content so that it works harder (and you don't have to!)
Wouldn't it be amazing if you could stop working your fingers to the bone creating new content?
What if you could…
Learn how to extract every bit of juice from all the awesome content you create and leverage your hard work over and over again!
Give your content new life and get more mileage out of your best content.
You already know how important content is for your online marketing strategy. It's the foundation that everything else rests on.

But creating content can be exhausting. It can take hours, maybe even days, to produce a great blog post, video, or email series.

And then what happens? You put it out there once, but then you have to get right back on the hamster wheel and start creating another piece. Over and over again.

Eventually, no matter how much you love it, content creation becomes one more chore that you have to do.
Does this sound familiar?
But, there IS another way.
Content can be used more than once. A piece of content created with one purpose in mind can be reused and remixed for another purpose later.
Chances are, you've heard the term content repurposing before. But since you are here, I'm going to guess that you aren't actually doing it yet.
The truth is that there are 3 reasons most people don't repurpose their content:
INTRODUCING MAXIMIZE YOUR CONTENT!
A power-packed course that will help you repurpose and leverage your content so that you get more value out of it.
WHAT'S INCLUDED IN MAXIMIZE YOUR CONTENT?
MODULE 1: HOW TO USE YOUR CONTENT IN FRESH, CREATIVE WAYS
In Module 1, you'll learn a lot of different ways that you can repurpose various kinds of content in fresh, creative ways. This is a quick-hit module with a lot of practical tips, so that you can start repurposing your content right away.
WE'LL COVER:
ACTION PLAN:
Along with the training, Module 1 includes a 10-page Action Plan that is jam-packed with worksheets and checklists so that you don't miss any steps when you start repurposing your content.
MODULE 2: HOW TO MINE YOUR EXISTING CONTENT AND FIND THE HIDDEN GEMS
In module 2, I show you how to get organized so that all possibilities you learned about in Module 1 don't overwhelm you and lead to paralysis.
WE'LL COVER:
ACTION PLAN:
Along with the training, Module 2 includes a 10-page Action Plan that will help you refine your content strategy and ensure that you are creating and maximizing the right content for the right audience. PLUS, you get checklists to help you start finding all your existing content and evaluate which pieces will help you meet your strategic objectives.
MODULE 3: SIMPLE WAYS TO DIVERSIFY YOUR CONTENT AND EXPAND YOUR REACH
Maximizing your content is about more than just saving time (although that part is awesome!) In module 3, we'll talk about how to reach new audiences with repurposed content so that you can find new leads and new customers.
WE'LL COVER:
ACTION PLAN:
In the Action Plan for this module, you'll find a repurposing checklist that will help you target different learning styles. You'll also find exercises to help you reformat and re-mix your high-value content so that you get the most mileage out of it. And you'll start to focus your re-purposing on creating a variety of content types so that you appeal to a larger audience.
MODULE 4: HOW TO MAKE YOUR EMAILS WORK HARDER
In this module, we take a deep dive into one super-important type of content – email!
WE'LL COVER:
ACTION PLAN:
The action plan for this module includes checklists and worksheets to help you optimize and repurpose your email content.
MODULE 5: EASY WAYS TO MAKE YOUR REPURPOSING STRATEGY SUCCESSFUL
Module 5 is all about systems and tools to make your content repurposing strategy successful.
WE'LL COVER:
ACTION PLAN:
The action plan for Module 5 includes worksheets and spreadsheets to help you put the strategies you've learned into practice.
If you want to
then Maximize Your Content is exactly what you need!
PLUS, GRAB THESE BONUSES!
Here are a few more goodies to help you implement and extend what you learn in Maximize Your Content. . .
To get even MORE value out of your content, you need to promote it. This e-book walks you through how to successfully create and execute content promotion strategy.
And for promoting your content on social media, of course, you need a strategy. This step-by-step guide will help you create a social media strategy & plan specific to your business.
30-Day Free Trial of Canva Pro (new customers only)
14-Day Free Trial of ConvertKit (new customers only)
FREQUENTLY ASKED QUESTIONS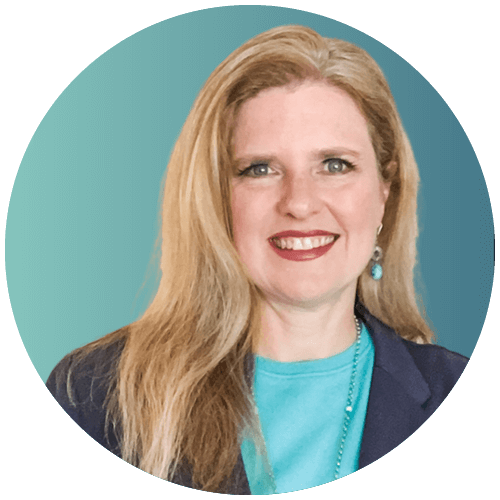 Hi, I'm Tonia!
Business and teaching (and teaching about business) are part of my DNA.
I spent 25+ years working in the corporate world. During that time, I worked in Human Resources, Training, Marketing, and culminated by leading a team of almost 100 front-line salespeople. I know how business works and what it takes to grow and manage a successful business.
Now, I teach online business owners how to create & execute strategies, organize & systematize their businesses, and level up their productivity.
Ready to maximize your content?
You could continue to work your fingers to the bone creating new content. Or you could start repurposing all the amazing content you've already created and start reaping the benefits!
GET INSTANT ACCESS NOW
Not sure yet?
At least don't leave empty handed!
GET INSTANT ACCESS TO MY CONTENT REPURPOSING GETTING STARTED GUIDE
By signing up for this email list, you are agreeing to receive my regular newsletter emails and marketing communications. You can unsubscribe at any time. For more information, read my Privacy Policy and Terms and Conditions here.
---