Time Blocking Toolkit
Achieve your goals faster than you ever thought possible!
Do you have a hard time keeping up with your online business?
Do you get overwhelmed every time you sit down to work because of #allthethings?
Do you feel like it's too hard to run a business and live life at the same time?
Wouldn't it be amazing if you could get ALL the right things done?
You want to get everything done that you need to do, but it feels like there are never enough hours in the day.
The problem is there are so many different ways you can spend your time.
How do you decide what's important?
What if you miss something?
Guess what?
You don't need more time. You need to make the best use of the time you have. And to do that you need awareness and focus.
By learning how to organize your schedule into different blocks of time where each block has its own purpose will help make sure that nothing important gets missed or forgotten about.
You'll be able to make sure that everything important gets done! You'll even be able to make sure you have room for yourself!
Maybe you know the feeling. . .
Time blocking is one of the BEST ways to be more productive.
You'll feel more in control and you'll produce better results.
Before, I felt it was daunting and overwhelming to figure out how to get everything I needed to get accomplished done. This puts it in an easy at-a-glance format.


The course is presented in bite-size chunks that make it easy to understand and implement.


I feel like I will be more productive using this method of planning my business time.
Here are 3 of the biggest time management mistakes I see from online business owners.
#1. They don't prioritize.
It can be difficult to know how to prioritize when you're inundated with seemingly urgent tasks.
However, you want to manage your time more effectively, it's critical to learn how to prioritize.
My system includes a process to weed out the unessential tasks from your list each week so that you are left with the tasks that are the highest and best use of your time.
#2 They multi-task.
If you're a chronic multi-tasker, you probably think that it's a good use of your time.
The fact is that it takes longer to get things done when you multitask, compared to if you focus on one thing at a time. 20-40 percent longer.
Plus, when you multitask, you often end up making mistakes.
The best thing is to forget about multitasking and instead concentrate on one activity at a time.
This is one of the core tenets of time blocking.
When you focus on one thing at a time, you'll finish faster and what you do will be higher quality.
#3. They don't look past today or this week.
Where do you want your business to be in 90 days or even 6 weeks?
Setting goals and creating plans are essential to managing your time effectively. Goals give you a destination and plans give you a roadmap.
The toolkit includes 90-day and 6-week planning templates so that you stay focused on the bigger picture instead of getting lost in the day-to-day things that seem so urgent.
Say hello to the Time Blocking Toolkit!
These are the exact tools I use in my own business to manage time, be more productive, and create space for my life.
With the Time Blocking Toolkit you will:
You'll get step-by-step processes that will walk you through setting up your own customized schedule, prioritizing tasks, and getting the right things done. You'll create your own custom time blocks that suit you perfectly to help you reach important personal and business goals.
I can't wait to show you the potential for becoming more productive by using this powerful system!
I have always been inefficient with time management. I get overwhelmed with the quantity of tasks and appointments that I have each week.


This is probably the first class that I have taken start to finish and actually implemented! I love the walk through teaching method, the excellent content and having several options of time blocking tools available to me.

I am a visual person. Having a color coded calendar with large blocks of time dedicated to specific tasks calms my mind. I also love that it makes me think through my weekly tasks and carefully estimate how much time I need for each task. It also helps me see at a glance if there are certain tasks that I am neglecting.
Imagine what it would feel like. . .
If you KNEW that you were accomplishing the right tasks every day.
If you KNEW that your actions were tied to your goals.
And you could do less, but accomplish more.
The Time Blocking Toolkit includes . . .
*spreadsheets available in both Google Sheets and Excel formats
Total Value = $590
Today's Price = $67
You'll not only find out how to plan and schedule tasks on a weekly basis, but also learn advanced strategies for making the most out of your time blocks.
Spreadsheets available in both Google Sheets and Excel formats.
Tutorial Videos
See exactly how to harness the power of time management with time blocking. You'll find tutorial videos to help you implement time blocking in a spreadsheet or using Asana.
Sample Asana Board
If spreadsheets aren't your jam, you also get a sample Asana Board that you can use to time block your week.
Are you ready to be the boss of your life?
What past students are saying. . .
"Greatly organized and explained. Loved all the worksheets."
"After viewing the course, I'm already looking at my tasks and the time I have available in a different light. I can see that I've been too flexible.
I'm excited to get a 90-day plan in place. I'll take the list of my most important tasks along with the times needed for each – and get them on my weekly plan. If I want to get the most important things done, I need to take my work more seriously. And that means having a plan!"
"I like how you explain everything so well and go through your actual time blocking routine and schedule instead of just making things up. That really helped me envision what I'd include on mine."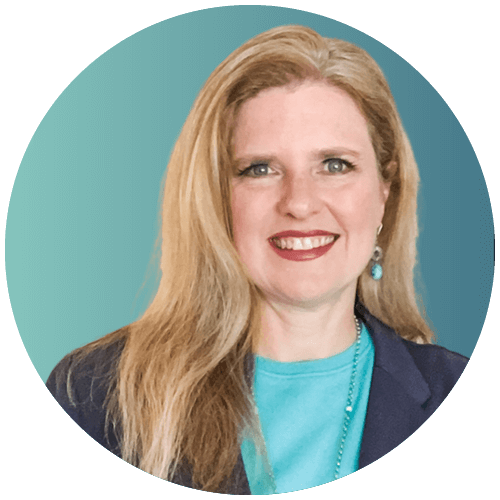 Hi, I'm Tonia!
Business and teaching (and teaching about business) are part of my DNA.
I spent 25+ years working in the corporate world. During that time, I worked in Human Resources, Training, Marketing, and culminated by leading a team of almost 100 front-line salespeople. I know how business works and what it takes to grow and manage a successful business.
Now, I teach female solopreneurs how to create & execute strategies, organize & systematize their businesses, and level up their productivity.
As Seen On
The Time Blocking Toolkit is a complete system that will help you find the time to get the most important things done.
You'll never feel overwhelmed again!
The Time Blocking Toolkit
Achieve your goals faster than you ever thought possible!
NOT SURE YET?
At least don't leave empty-handed!
Get instant access to our free Time Blocking Template!
By signing up for this email list, you are agreeing to receive my regular newsletter emails and marketing communications. You can unsubscribe at any time. For more information, read my Privacy Policy and Terms and Conditions here.